East Alabama Health (EAH) in Opelika, AL is a 340-bed hospital with regional clinics, that serves an 11-county area. With ~3,500 employees, EAH is the second largest employer in its metro-area, second only to Auburn University. The primary mission at EAH is to deliver high-quality, compassionate health care to every patient, every time.
EAH has long been an investor in its employees, including support for those at the entry-level. In 2005, Vice President of Human Resources Susan Johnston became interested in workforce development as a strategy to be sure EAH had a steady supply of workers who were interested in healthcare. "I heard a presentation in DC that a hospital made about its partnership with Catalyst Learning and knew right away that I would bring that back," said Johnston.
Fast forward 16 years and EAH has seen hundreds of employees participate in its workforce programs, including those who have graduated from Catalyst Learning's School at Work® (SAW) experience. SAW is a comprehensive education and career planning system for a health system's lowest paid employees that helps associates prepare to move from low-wage jobs to those family-sustaining wages.
In a recent multi-year internal study, EAH saw that 53% of SAW graduates received a promotion and 55% utilized EAH's scholarship programs to further their education. The individual successes are many and impressive. A few examples include: a transporter now a business office manager; a housekeeper who went to EMT school and is now a paramedic; a young mom who was an MCT and is now a nurse; another who is now on the nursing advisory council.
Diversity, Equity and Inclusion – Walking the Talk in Workforce Development
According to a 2020 report by the Center for Economic and Policy Research, workers of color are particularly overrepresented in front-line healthcare jobs. The same is true at EAH, causing Johnston to be focused on how to advance diverse employees within the organization. "It's a huge part of my initiative to flood our organization with more diverse populations for our professional positions. We must be champions of promoting from within and advocates for investing in people who live in our community." Johnston believes the "grow from within" approach is a key element of solving the staffing nightmare that much of healthcare finds itself in today.
We asked Susan if EAH's investment in the entry-level employees was connected to a DE&I initiative. And the immediate response was, "Absolutely. When I look at how our organization stacks up to our community, a lot of our diverse population is in our entry-level workforce. We ask ourselves, why don't we have more nurse managers who are black or brown? Well, we don't have a lot of nurses coming out of nursing schools in our area who are black or brown. We have to get people in to be nurses so that they can become nurse managers. This is key to getting your workforce to become more diverse."
Building A Culture of Connection – A Hands-On Approach
Johnston stays very close to programs like School at Work and Cornerstone, an employee-giving organization, by knowing and mentoring students and encouraging other EAH leaders to do the same. She believes it is important for executives to understand first-hand the issues that EAH employees are facing, with those in lower-paid jobs sometimes living paycheck to paycheck or facing decisions about whether to feed families or put gas in their car. "I want them to get to know these employees. They're fantastic, highly motivated, very capable people who we need to provide opportunities for."
Lisa Ruffin, EAH's Manager of Workforce Development describes the importance of other connections that the organization provides. "HR is a great partner with the class. They come in and help with interviewing, resume writing, and more." She also believes that the bond employee classmates form with each other is a key to success. "I like to pair the students who are very smart with those who may be struggling; the camaraderie helps them excel." Ruffin is proud of the major impact she's seen with a majority of participants moving up in the organization and many taking advantage of 2 free classes at Southern Union State Community College offered by EAH to help them get started.
And the connections have just kept building! New this year is a stipend scholarship for those who are highly capable and want to become nurses. Says Johnston, "part of School at Work is the support and we're trying to continue that. They're all at the community college together. We're staying with them."
April Stapler, School at Work graduate 2013. From General Cleaner/Housekeeping to RN
"My entire family is nurses. My mom, grandmother, aunt. Growing up, I didn't want to be a nurse. I had kids young and started working as a housekeeper at EAH. Then nursing started to sound not so bad. I wanted to test the water to see if being around patients was something I was interested in before putting the time and money in. When being a housekeeper, you see how nurses, CNA's, and tech's come together as a cohesive group. I loved it. I loved getting to know residents, the people I worked with. I loved being involved in making a patient smile; being there when they weren't having a good day. Nursing became my prime focus because the desire to care for someone, the desire to make a difference on their worst day became a passion for me. I graduated from nursing school in 2018.
"The entirety of the SAW program gave me the confidence to talk to doctors and other nurses. I feel like it gave me a voice, it put my name out there. From a housekeeper to a tech to a nurse."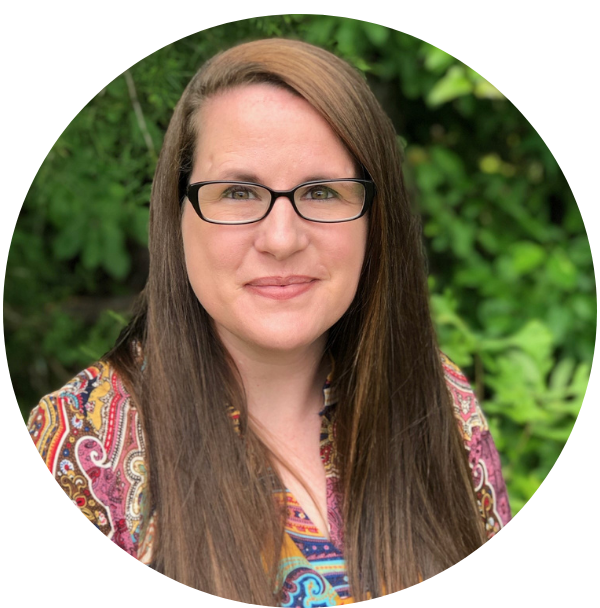 Jayme Cook, School at Work graduate 2020, Patient Resource Associate
"The confidence that I gained through SAW in myself and my abilities as a healthcare worker is what impacted me the most. My goal every day is to go home knowing that I helped somebody. Being able to build my own confidence as a person and healthcare worker and a leader – my biggest goal is to be a mentor. I want my coworkers to think if there is a problem, they can go to Jayme to figure it out. If she can't figure it out, then she'll help us find someone who can."