CLiMB is an online library of focused microlearnings that provide actionable training for frontline employees on key concepts such as basic professionalism, communication, using time wisely, managing stress, and providing exceptional customer service.
Practice activities use real-world scenarios from healthcare-specific settings and focus on the entry-level job positions of the targeted learner.
About CLiMB
Info coming soon.
Benefits of CLiMB
While e-learning abounds, there is a lack of high-quality behavioral skills learning for entry-level associates. Often overlooked, these individuals have a significant daily impact on team productivity and patient/family satisfaction. CLiMB addresses common issues related to poor performance, offering managers access to standardized, high-quality training for their hourly workers.
CLiMB strengthens individuals' skill sets and team performance, while providing a competitive distinction for recruiting and retaining talent. It allows organizations to:
Provide "just in time" targeted skill building at the moment of need

Be strategic and intentional about employee development

Hire individuals for organization fit, and train for the skills needed

Light an enthusiasm for learning, improve employee confidence, and identify employees who aspire to excel and move ahead in the organization
For your organization
Strengthen individual skill sets and team performance

Provide a competitive distinction for recruiting and retaining talent

Be strategic and intentional about employee development
For your supervisors
Build supervisor and team lead coaching skills

Provide efficient one on one "teachable moments"

Use for group training in huddles to cover general expectations or as a refresher course on important skills
For your entry level associates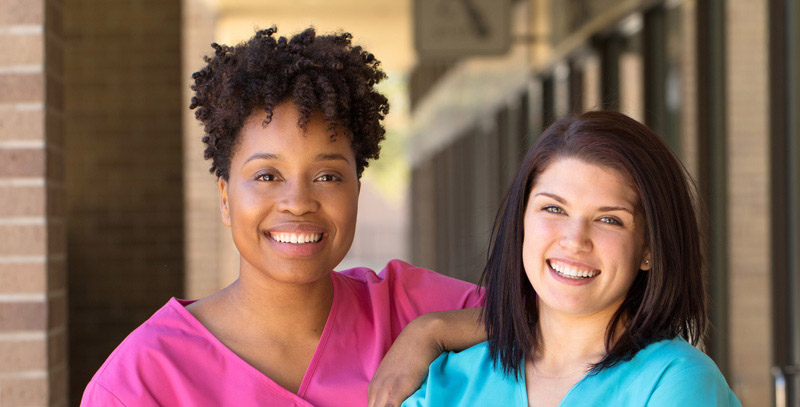 Provide basic skills training for employees in a modern, motivational framework, resulting in practical behavioral skill gains

Allows for self-directed learning and the opportunity to explore solutions

Use for group training in huddles to cover general expectations or as a refresher course on important skills
❮
❯
Courses
Seven dynamic NCharge courses are set completely in the real-world, action packed context of a hospital unit. Courses can be used independently or as a complete series. The train-your-trainer NCharge model allows for alignment with your key messaging and reports, e.g. clinical quality indicators.
Charge Nurse Fundamentals
Learning Objectives

Employ strategies for making a smooth transition from staff nurse to charge nurse position.

Enhance individual and unit performance by understanding the various roles of an effective charge nurse.

Apply qualities for successful leadership.

Create an individual action plan to identify challenges and maximize opportunities faced in today's complex hospital environment.

Analyze the patient care and financial implications of hospital Value-Based Purchasing.
Critical Thinking Skills for Charge Nurses
Learning Objectives

Differentiate decision making from critical thinking.

Demonstrate the benefit of applying critical-thinking skills to the decision-making process.

List four essential traits of critical thinkers.

Use critical-thinking process to make informed decisions.
Leading Change in a Dynamic Climate
Learning Objectives

Integrate drivers of the rapidly evolving healthcare landscape into teammate discussions.

Accurately interpret teammates' individual responses to change in the work environment.

Implement strategies to improve staff productivity by facilitating change-related transitions.

Collaborate with staff to improve change-related transitions impacting quality of care.
Supervisory Skills for Positive Outcomes
Learning Objectives

Evaluate strategies for monitoring and reducing the incidence of Hospital-Acquired Conditions (HACs).

Apply communication strategies to confidently communicate practice concerns.

Employ a collaborative approach to managing conflict.

Utilize time management strategies to prioritize the work plan.

Demonstrate how to delegate tasks appropriately while maintaining accountability.
Employee Engagement and the Patient Experience
Learning Objectives

Recognize key drivers of employee engagement and patient experience of care.

Examine the link between employee engagement and patient experience of care.

Analyze the role of the charge nurse in promoting employee engagement.

Assess your personal proficiency in promoting employee engagement.

Employ recognized skills of active listening, service recovery, effective feedback, and recognition to improve employee engagement and patient experience of care.
Managing Multigenerational Conflict
Learning Objectives

Recognize the value and challenges of multiple generations working together in today's healthcare environment.

Examine ones' own attitudes regarding various generations and how this impacts team leadership.

Compare and contrast generational traits and the experiences that have shaped each generation.

Identify common challenges faced by leaders of multigenerational teams.

Apply a 3-step framework for communicating effectively and motivating high performance.
Facilitating Interprofessional Teams
Learning Objectives

Discover the variety of clinical and non-clinical team members who must collaborate to positively impact transitions of care.

Examine your own tendencies as a team leader and team member in order to foster positive collaboration.

Compare and contrast behaviors that build trust or damage trust in teams.

Demonstrate skilled communication and promote interprofessional teamwork by using the GRIP model.
Curriculum
CLiMB addresses 15 competencies identified by managers as common performance challenges among non-clinical healthcare staff. These include: accountability; collaboration; communication; service to customers; and self-management.
Lessons and activities use real-world scenarios from healthcare-specific settings from patient intake to the nurse's station to the cafeteria, and beyond. They also focus squarely on the job positions of the targeted learner including: food and nutrition, EVS, PCAs, Unit Secretaries and call centers. Practice activities show how behaviors can be applied immediately on the job.
The CLiMB microlearing library is organized within 5 themes:
1. Good Work and Good Relationships

2. Communicating Effectively

3. Caring for Yourself and Others

4. Providing an Exceptional Patient Experience

5. Your Healthcare Career
The video below provides a deeper dive into CLiMB and Theme 2:
Delivery Model
In the hectic world of the healthcare environment, time and space for learning are often hard to come by! CLiMB Microlearning modules are 10-20 minutes in length, minimizing the impact on an employee's work schedule and/or personal time. Brief, focused modules allow the opportunity for self-discovery of solutions, resulting in practical behavioral skill gains employees can immediately apply to their daily work and use as the foundation for further career and personal growth.
Employees can access CLiMB from your LMS (delivered via SCORM package) or from the Catalyst Learning LMS, CLEO.
CLiMB can be used in 3 ways:
Independent Study by the Target Learner. The on-demand system allows employees to access microlearnings from your LMS at any time, by computer or tablet.
Managers serving as Teachers, Coaches. Easy to say and hard to do! Provide your supervisors access to the CLiMB library and Coaching Tools. Teach them to use CLiMB for coachable performance improvement moments, both in 1/1 meetings and department meetings and huddles.
Practice three key skills: analyzing, evaluating and reasoning
Educators teaching groups of employees. Tired of your same old "check the box" onboarding process? Work CLiMB into your onboarding system from the start and wow new employees with your learning culture. Easy-to-use facilitator guides lay out scenarios for group use.
For a window into 4 additional CLiMB microlearnings, check out this video:
Unique Customer Collaboration. Why these Health Systems actively helped develop CLiMB
AtlantiCare, Mercy and a third health system were integrally involved in CLiMB's development. These organizations have a track record of extensive investing in entry-level associates and are long-term customers of Catalyst Learning. Each has provided funding to develop the initial CLiMB library and participated in all aspects of content development and testing.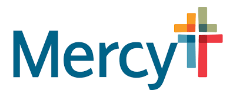 Why Mercy was involved in CLiMB
"Mercy has a long tradition of providing skill development for co-workers at all levels. Our core value of Dignity guides us to be an effective voice for the economically poor and underserved, including for those with whom we serve. Our advocacy work asks that we also work collaboratively with others to address the needs of vulnerable persons, so we are pleased to join AtlantiCare and Catalyst Learning in this pioneering education development for our lowest paid co-workers."
– Jimmy Wilson, Executive Director Talent Development, Mercy
How AtlantiCare will use CLiMB
"AtlantiCare has a proud history of skill development for associates at all levels. The addition of these on-line microlearnings will help us expand our reach with more widely accessible learning tools. We also look forward to exploring how we might use CLiMB for onboarding and for work external community partners."
– Roseann Kobialka, Assistant Vice President Organizational Development, AtlantiCare